---
Men's Sun BB (Light / Dark Skin Tone) that lightens and refreshes men's skin with a blemish cover and skin tone correction
Sebum control to maintain matte skin
Sebum Sponge Powder cares for sebum that is excessively secreted to make it soft and soft.
BB as easy to apply as lotion
Aqua smoother formulation gives rich moisture, and it can be applied easily like lotion for a natural cover.
Triple function UV protection, whitening, and wrinkle improvement
SPF50 + PA +++ 's UV protection, whitening function, and wrinkle improvement function provide triple skin care.
Works for all shades
Light/ Dark skin tone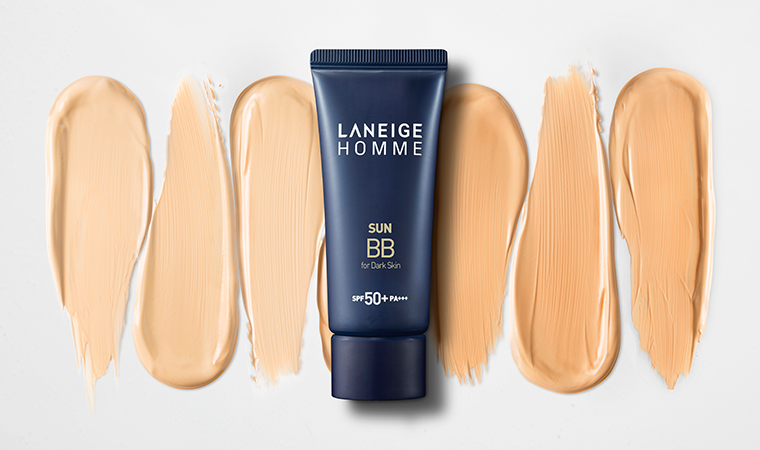 How to use
Apply evenly on the face using two fingers with each hand. Apply it in the direction of skin texture as if sweeping from inside oute. Apply carefully and meticulously to the area under the eyes and nose.
---