---
Anti-aging emulsion that forms a moisturizing moisturizing film to comfortably wrap the skin and create a smooth and firm skin texture
Camellia saponin anti-aging
Camellia flower saponin, a powerful anti-aging effect found in camellia flowers, relieves skin aging and keeps young and healthy skin.
A strong moisture barrier of camellia oil
Camellia oil forms an oil-moisturizing film on the skin, which relieves skin dryness and firmly protects the skin.
Hydrogenated oil
Hydrogenated oil, a delicate and gentle plant-derived oil, contains mild nutrients, moisture and rejuvenates the skin.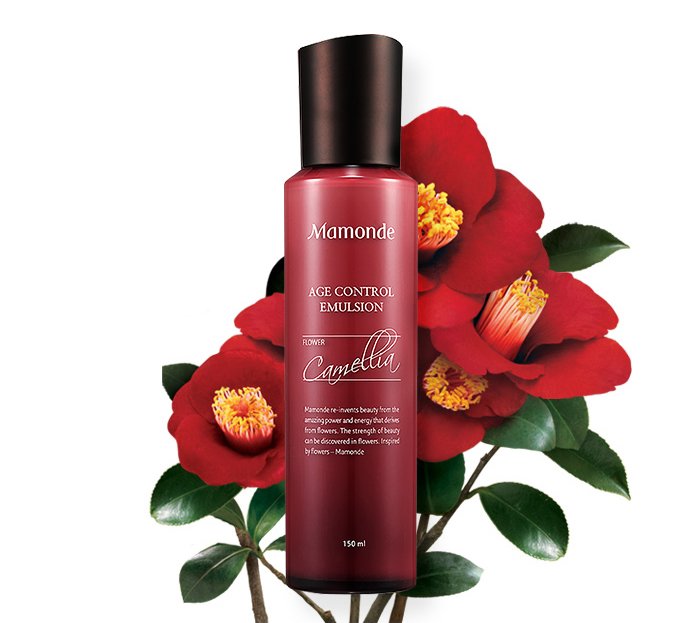 Camellia Origins
A flower of strong vitality that does not wither even with snow. The camellia, which blooms in the winter, falls sharply when it blooms. The fallen pine tree does not wither for a week and retains its shape even in the middle of winter. I found an anti-aging trick from the camellia's strong vitality that keeps the petals red in the white snow.
---