---
An enzyme peeling gel featuring naturally derived enzymes and AHA components to effectively clean up dead skin cells and achieve a smooth skin texture

Exfoliating, moisturizing peeling gel that absorbs into the dead skin cells and pushes them out for smoother, brighter looking skin

2-step peeling system using apricot enzymes
The apricot formula soaks built-up dead skin cells, and enzymes from plants help with skin turn-over to effectively remove dead skin cells for clearer looking skin.

The formula containing plum blossom/apricot components soaks up dead skin cells to easily remove the dead skin cells.
Through a stabilized enzyme-polymer absorption technique, bio-enzymes stay active and weaken the bonds between dead skin cells and also help process skin turn-over smoothly to remove dead skin cells.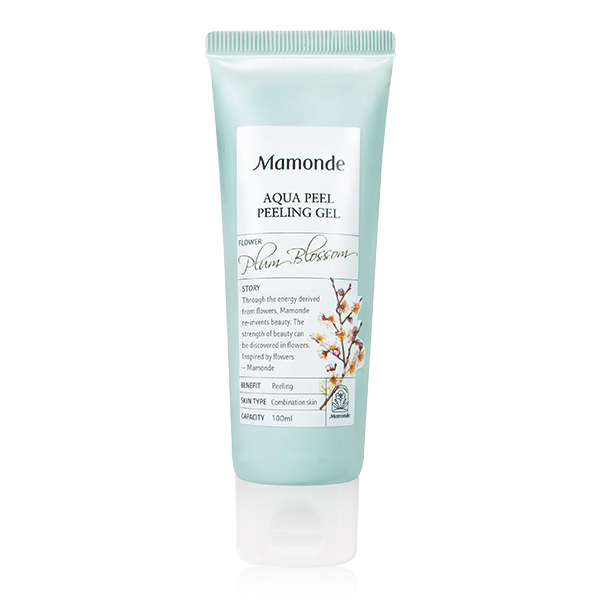 Moisturizing effect of the plum blossom extract
The plum blossom component delivers rich nourishment and moisture to exfoliated skin to keep the skin hydrated.

The Plum Blossom extract delivers rich nourishment and hydration to exfoliated skin that can become dehydrated to leave the skin feeling moisturized.
Mild peeling with AHA
It contains an AHA component effective for exfoliation to remove built-up dead skin cells.
4 ingredients free
Free of animal ingredients, mineral oil, synthetic pigment, triethanolamine
How to Use
After cleansing, apply onto the dry face, avoiding the eyes and lips. Massage the face for approximately 30 seconds and rinse with clean water when you see built-up dead skin cells being dissolved. Use 1-2 times a week or according to the skin condition.
---