---
Vitamin essence that the skin drinks to fill the tired pores with fresh moisture while the vitamin capsule bursts
Bitter Orange Flower
The secret of pollination found in a bitter orange flower extracted on the day of harvest.
7 vital vitamin complexes
Bitter Orange Flower Extract + 7 vital vitamins composed of vitamins necessary for skin health.
Antioxidant vitamin capsules
A three-color capsule containing antioxidant vitamins bursts to fill your skin with vital energy!
Moisturizing film
The moist water essence formulation spreads lightly and absorbs without stickiness, forming a smooth moisture-generating moisturizing film.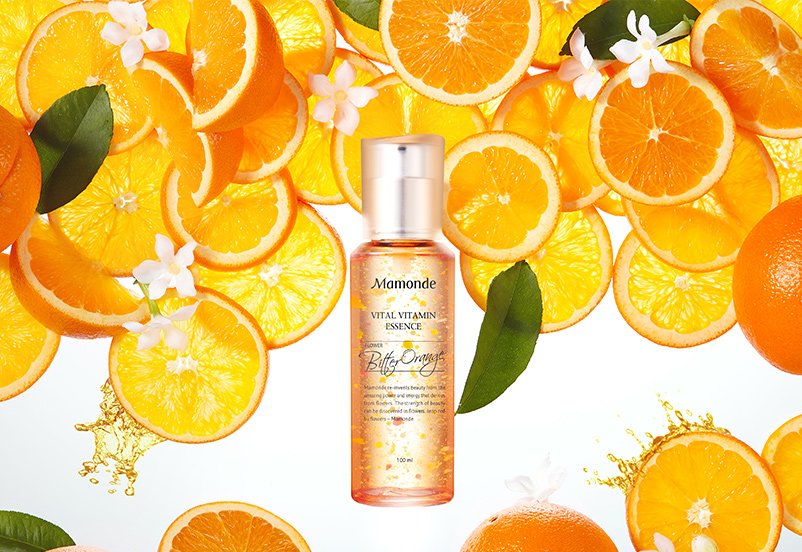 Bitter Orange Flower Origins
Unlike the popular sweet orange flower, the bitter orange flower with a very short flowering period is known as a rare flower extracted on the day of harvest to prevent fragrance and discoloration. We found the secret to the vivid moisture from the bitter orange flower, which has been found to have an effective factor that delivers moisture to the skin.
---